My mom used to make this Pozole when I was a kid, and I really enjoyed it. Good strong flavors with fun accessories at serving time. Good use of tomatillos.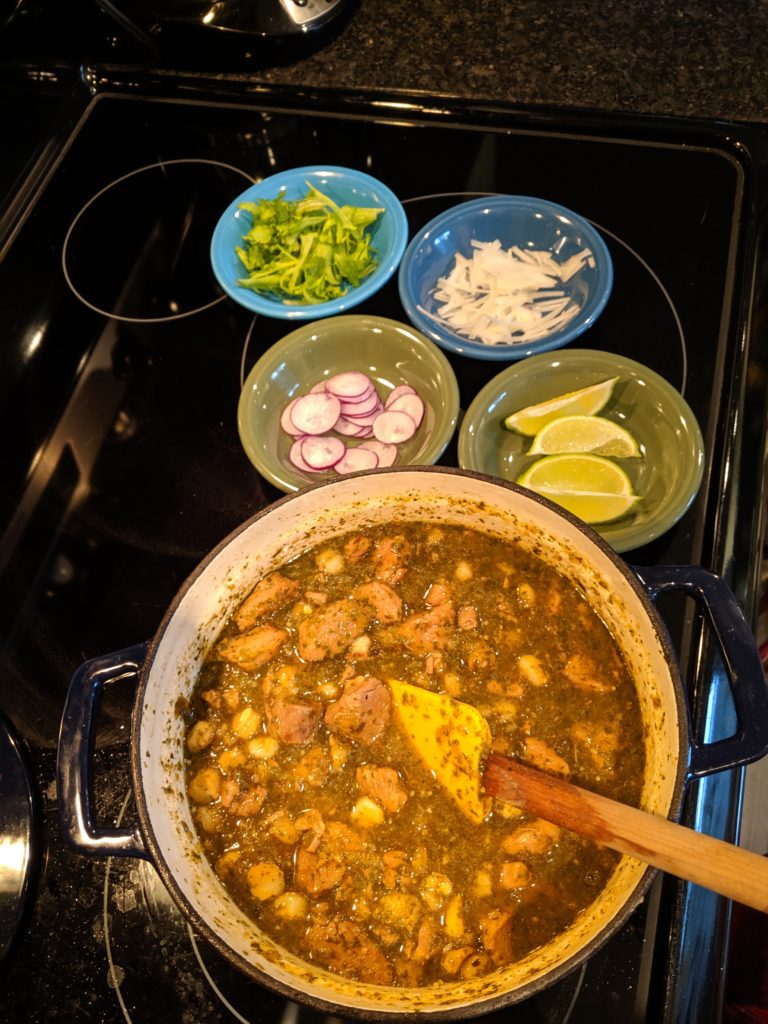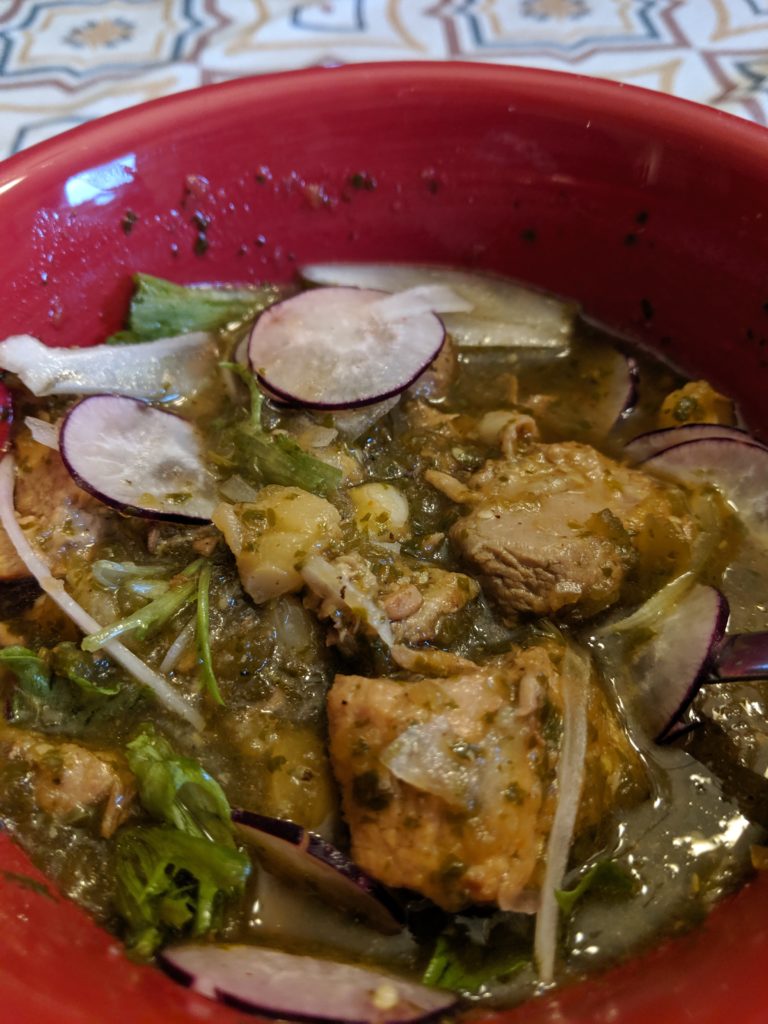 Pozole
2 T. cooking oil
2 pound pork roast – Trimmed and cut into 1 1/2″ cubes
1 large onion, minced
4 garlic cloves, minced
5 Cups chicken stock
10 tomatillos, husked, cored, and quartered
1 bunch fresh cilantro, stemmed (de-stemmed?)
1 15oz. can hominy, drained and rinsed
2 dried red chilies
Salt, pepper
Garnish:

1 med onion finely diced
Shredded lettuce
Thinly sliced radishes
Lime wedges
Heat oil in large heavy skillet (Dutch oven) over high heat. Add pork and cook until brown on all sides.
Reduce heat to medium. Add large onion and cook until tender stirring occasionally, about 10 minutes.
Add garlic and cook 2 min.
Add 3 cups stock. Simmer until meat is very tender, about 90 minutes.
Puree tomatillos and cilantro with remaining 2 cups stock in blender. Add puree, hominy, and red chilies to pork. Simmer 15 min. Season with salt and pepper.
(Can be prepared 2 days ahead. Cover and refrigerate. Rewarm over low heat)
Discard Chilies. Serve pozole, passing diced onion, lettuce, radishes and line separately.